An overview of the candidate pool. Personal contact.
The appreciation of value opens top candidates up to new ideas.
Xelios Consult is a partner to successful human resource consultants that organises direct searches with an appreciation for value. Structured in their identification yet personal in their dialogue. For successful recruitment starting with the selection of the best. More>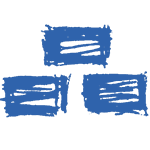 As comprehensive and as flexible as possible.
Why accept a rigid offer when you can alternatively select individual service modules? Xelios Consult has building blocks for you to put together as required, to create the foundations for greater success. More>
Weiterlesen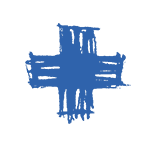 Everything about targets, results and benefits.
Perhaps you're wondering right now what benefits you will specifically enjoy. If so, this overview will be of particular interest to you. More>
Weiterlesen
Internal research is limited.
Xelios Consult is not.
They do exist; the coveted experts and managers, the specialists with potential. But how to  find them – Internet, newspaper adverts or networks? How does one raise awareness and inspire interest? Then comes the timeconsuming selection and preparation of profiles. This is best done quickly.
Whenever the research carried out by human resource consultants on their own networks, on websites or on social media is exhausted, Xelios Consult can  find the perfect selection directly and surprisingly quickly. With top candidates who would never have been discovered using normal methods and the usual channels.
Candidates whose interest has already been piqued through a personal dialogue. Candidates who are motivated and open to try something different.
Xelios Consult provides all of this with  flexibility, discretion and modular services. But there's more: Thanks to our strategic methods combined with around 20 years of experience, we now even have access to entire hierarchical structures with the names of potential candidates within any given sector. This provides an overview and saves valuable time.
Three times more successful: the research modules.
Xelios Consult takes a strategic, transparent and systematic approach. First of all the markets are explored. Businesses are then identified. Their structures are then examined. Now initial contact is made. Personally, by phone. All with an appreciation for value that stands in stark contrast to the impersonal electronic correspondence often sent out in bulk. This is ideal preparation for the candidate whose human resource consultant will continue to nurture a relationship.
Choose and combine the most promising modules for your success. Integrate the results directly into your presentation.
MODULE I - THE LIST OF TARGET COMPANIES
The overview of target businesses is the result of in-depth sector analyses and research of the Internet and databases. Not to mention the experience built up from around 10.000 research projects. Promising ways of identifying suitable candidates are listed.
MODULE II - IDENTIFICATION
Potential candidates are identified in order to pave the way for the list of target businesses. Depending on the briefing between the human resource consultant and the research consultant, the focus might be on top management, middle management or specialists. Beyond potential candidates, organisational structures and hierarchy levels are mapped transparently. This guarantees valuable extra knowledge.
By the way: The research technicians at Xelios Consult are also ideal for informative company mapping in order to map organisational structures in detail.
MODULE III - INITIAL CONTACT
If Xelios Consult's research proves successful, suitable candidates are picked from those identified. Additionally – or exclusively – you can have independently researched candidates from your network or social media profiles added to the contact list. Internally trained Xelios Consult interviewers will now contact the candidates in order to obtain the individual information you need from the researched candidates.
MODULE IV - WEB SEARCH
Base your direct search solely on a web search or supplement it with our telephone identification (module II). You have limited capacity or you are running out of time. You need the first candidate profiles for an initial client presentation or pitch. Quickly obtain an overview of potential candidates in the network who'll meet your madate. After a detailed briefing, our research consultants select suitable candidates from relevant online networks. You can choose to contact the candidates yourself or leave the direct approach to our professional interviewers (Module III).
MODULE V - CONTACT DETAILS
You have already identified potential candidates from your own research activities or various other sources. You just don't have the candidates' telephone contact details yet? Based on your list of names, Xelios Consult will quickly provide you with the relevant lines of communication, such as mobile phone numbers, so that your initial approach can be started personally and effectively.
Raise your expectations. With services that do even more for you.
What special services are you currently thinking of that you might always have wanted alongside traditional research? They are here.
Benefit from:
Contact information research
Collection of references
Discreet, individual approaches
Combined direct searches, e.g. with company mapping, social media sourcing and web-based research
Complex company maps
Business research in preparation for a pitch
Automotive
Chemicals
Consumer & Retail
Digital & Technology
Energy & Utilities
Engineering & Construction
Financial Services & Real Estate
Hospitality & Leisure
Media & Entertainment
MedTech Industry
Pharmaceuticals & Life Sciences
Public Sector
Tax, Legal & Compliance
Transportation & Logistics

A direct search for direct success: personal, individual and rapid.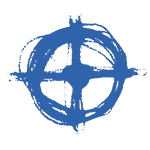 The objectives:
Achieve more with direct research.
Satisfied customers with more accurate results and successful long-term project work
An impressive selection of candidates beyond the limits of internal research
Overcome  fluctuations in order volumes and focus on consulting
Every method of  finding the best has been used
Greater awareness for more profitability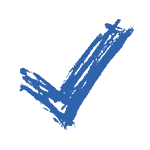 The results:
An outstanding selection with transparency and structure.
An outstanding selection of perfectly suitable top candidates
Unrivalled quality of data that can be used in future projects
Up-to-date candidate profiles, perfectly prepared and structured
Markets and organisational structures are transparent and the knowledge is integrated into your consultation
Candidates who do not use social media are also available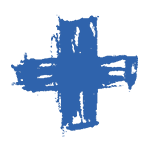 The benefits:
Increase your output exibly with loyal support.
Xelios Consult starts when your research  finds its limits
National and international research across all hierarchies and sectors
Top-quality, loyal support, discreet in the background
Services to meet your specifications: flexible, modular and modern
Teamwork for successful projects: quick, dynamic and creative
Personal contact, precise and involved
Complete company maps, e.g. for market analyses, can be commissioned separately
Independently researched candidate information from our own network can be integrated into direct contact or the initial contact itself can be commissioned as an independent project
The team behind successful executive search & professional consultants.
Taking the lead with values.
Xelios Consult is led by the company founder and Managing Director Dr. Suna Atayurt. It is also led on the basis of values and standards which are increasingly being recognised anew as valuable in our fastmoving world. More>
The personal touch is everything in human resource consulting and research.
Xelios Consult believes that diverse talents and abilities make all the diffierence, and has structured itself with this in mind. It has a team of around 20 research professionals with years of experience and numerous successful projects under their belts. A team with a modern dynamism that keeps up with the world of business. Our research consultants, research analysts and interviewers always remain a single unit.
Expertise is a result of constant high performance over years.
How much knowledge can you garner in some 10.000 projects completed in the course of more than 20 years?
Take a look at some of our credentials and projects: